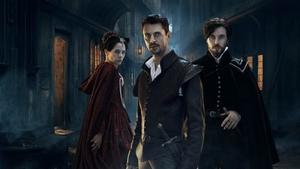 《A Discovery of Witches Season 3 》
Jack's voice sounded older than Matthew's, and it was all subwoofers so that the two of them even had an illusion when they were talking. He was really greasy and messy like a stumbled teenager. The last Por Una Cabeza sounded, and the two danced in the room with red plaid wallpaper. It was really another wave of memory killing. The classic tango melody was the finishing touch in the first season, and its reappearance at the end also has the good meaning of reincarnation. I hope that time will always be gentle, and the years will always be quiet.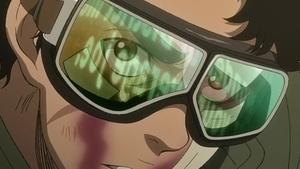 《Mecha Boxing Season 2》
The chief who was illegally smuggled, Joe who escaped reality, Yukio who regretted and blamed himself, and Mark who lost his way. At the end of the story, everyone found a home waiting for him and found his own place. Season 2 is a parting ode to each full character, and on that side of the screen, in the ellipsis on the last page of the script, in the melodious guitar and the hummingbird reverberation, the characters no longer need to be given meaning, they all get After they lost what they once thought they had lost, they will continue their ordinary lives somewhere that we can't see.

《Harry Potter 20th Anniversary: Return to Hogwarts》
"When the children are of age, we will take them to watch, and then the children will take their children to watch. This movie will be passed down from generation to generation. To commemorate, on the first day of the new year, the film party will release the 20th anniversary special of "Harry Potter". 20 Years is enough to change a lot of them. Although they have gained weight, the medical report shows long nodules, and they have graduated and worked, they still haven't waited for the owl to send the admission letter from the magic school. But to a certain extent, we follow They also graduated from Hogwarts once in the wizarding school.

《Ghostbusters: Afterlife 》
"Ghostbusters" in 1984 is a screen classic for a generation of European and American audiences, but it is rarely popular in China. The new release of "The Expendables" is not only a sequel to the old movie, but also a tribute to the old Expendables actor and screenwriter Harold Ramis, who died in 2014. As a single mother with a mid-life crisis walks into her late father's former site with a pair of children, the strange furnishings in the house, the monotonous life in the town, and the mysterious tasks of the old man in his later years are gradually revealed. A twilight hero, after the prosperity has ended, he still persists. One way to go to the dark, just to get rid of the evil spirits in the world.