The film "Car No. 6" co-produced by Finland, Germany, Estonia and Russia, this co-production without luxury lenses and with extremely low production costs, can make the film return to focus on people themselves.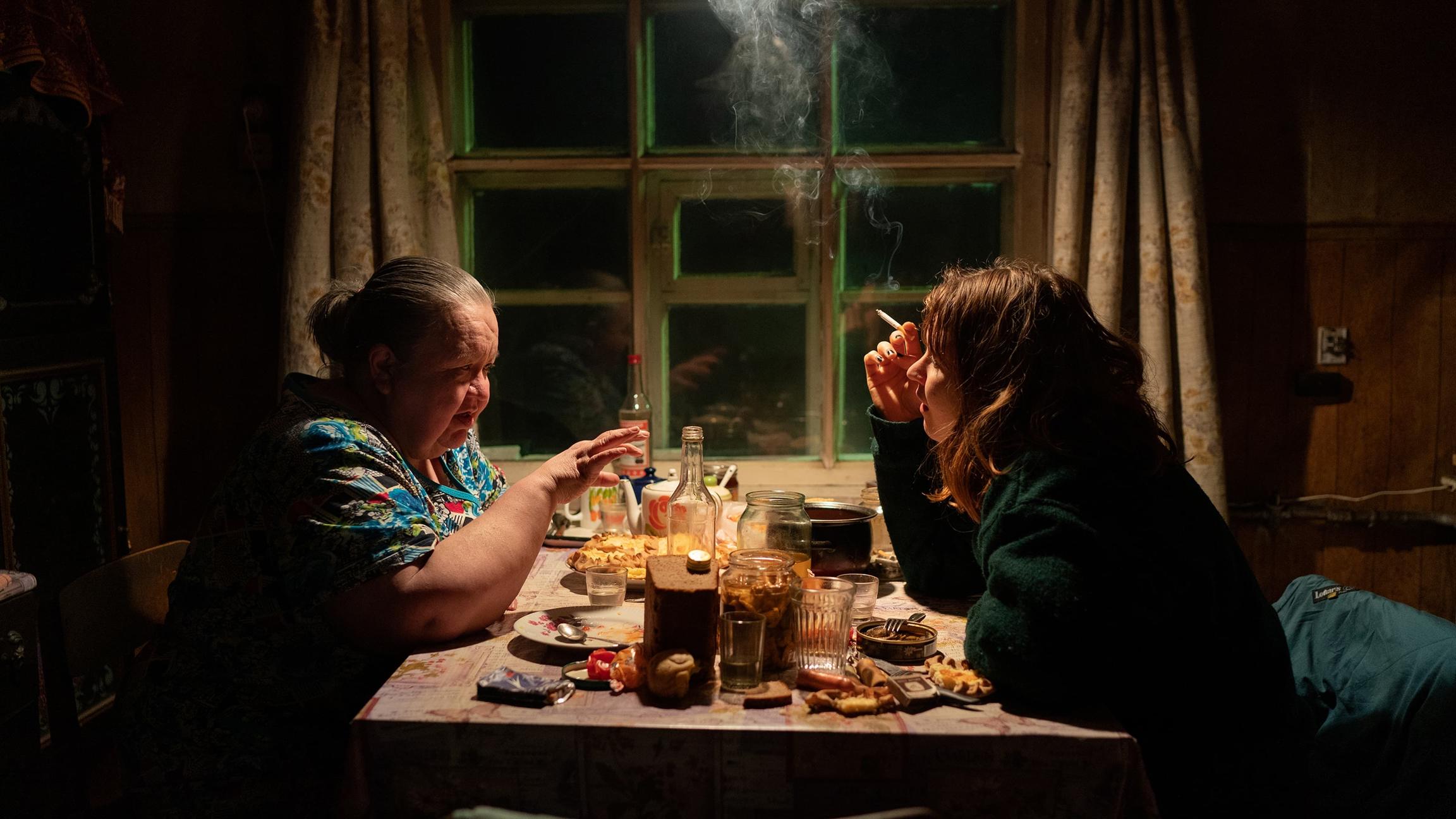 A Finnish woman with an interest in archaeology left Moscow, boarded a train to the arctic port of Murmansk, and was forced to share a sleeping car, "Car No. 6," with a Russian miner. The purpose of her trip was to see the 10,000-year-old rock paintings there.
"You are a single woman, why do you take the train? Are you selling it?" The Russian miner is young and handsome, but terribly rude. While drinking and eating sausages, she wantonly insulted the Finnish woman. She ran away in disgust, and searched the carriages, trying to change seats with others. "The next train to Moscow is an hour away". She couldn't change the carriage, and she wanted to ask her lover for help when she stopped.
The film begins with a lot of long takes, filming the "party for farewell" attended by a Finnish woman whose landlord is also her lover. A group of people drank, listened to music, took pictures, and talked about Xia Boyang's book and Akhmatova's poems, smiling, polite, and very literate. These farewell scenes are also seen by Finnish women smiling and watching repeatedly in their own DVs.
"You're not going back to Moscow, are you?" the indifferent voice of the landlady on the payphone. On the occasional call, other women's voices appeared in the background.
Finnish woman weeps after her DV was stolen by a guitar-playing thief. At this point, the miners have reconciled with her. He asked her to describe why she envied the Russian landlady's apartment. "It's an old-fashioned house with high ceilings, hardwood floors, old-fashioned furniture that's been in the family for generations, she's got a job, she's got a lot of options in her life, they're always a lot of people together, they're always having parties."
After so-called lovers turn their faces faster than books, Finnish women have to accept the reality of being alone with miners. She told him her dream of going to see petroglyphs, and he took her to see an old friend in a small town when the train stopped. The two-person banquet that was about to say goodbye in the dining car was a climactic scene. The Finnish woman's sketch of a miner's sleeping posture is realistic and gentle, and she asked him to draw her too. Seeing that Finnish women don't like champagne, the miner quietly walked up to the conductor and exchanged a bottle of wine with him using the watch on his wrist. At this point, he's already quite a gentleman, in stark contrast to the rudeness at the beginning of the film. "Archaeology, travel, petroglyphs", such a woman challenged his previous shallow knowledge and experience, his respect began from curiosity, and his goodwill began from respect. They both relax and get closer to each other, and the result of both relaxation and proximity is so good.
The director ridiculed the intellectuals who had too many opportunities and was full of superiority, and aimed their hopes and praises at the bottom people—workers, boatmen (the voyage took the heroine to see the rock paintings), the commoner old lady (the miners got off the train to see the friends), Murmansk travel agency. They are simple, sincere, enthusiastic, and have no social and cultural benefits. Instead, they have valuable human strength, and only they are worthy of seeing the most beautiful scenery of nature.
"Anything is possible." The journey is a symbol. When you lose, you get better. Carriage Six is ​​well-received because people are in need of a powerful healing right now.
The 58-episode TV series "The World" uses a long historical span to sing the praises of ordinary workers. Not sure if it's just one-dimensional. Without contrast, it is difficult to be profound. Just as "Car No. 6" compares the ruthlessness of the rich to the sentience of the poor.