When the second season of "Deadly Woman" just started, Snail Jun also watched it, because the first season was so exciting, and I really wanted to know what kind of story the second season told. But I didn't expect that the story of the second season was completely unrelated to the story of the first season. In addition to regret, I decided to watch it first, and it was "up" after watching it. "Deadly Woman" really never disappoints everyone.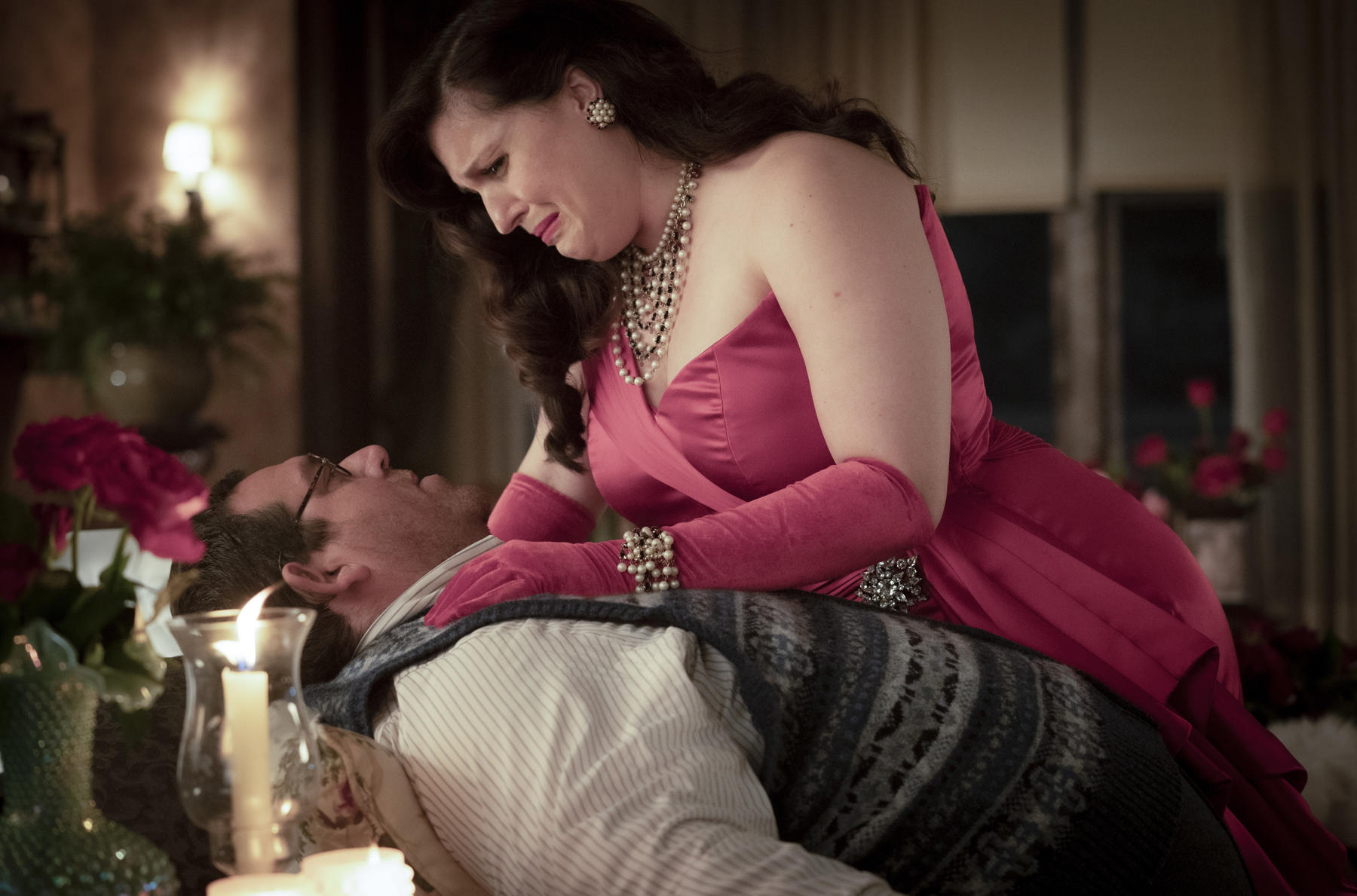 The second season of "Deadly Woman" did not adopt the parallel approach of three timelines as in the first season, but only described the story of an era, that is, the critical period for the awakening of women's consciousness in the United States in the 1940s. The three heroines currently appearing are Alma, Xiao Di and Rita. I believe everyone who has watched this drama already knows the intricate relationship between the three of them. In fact, all three women have their own unique character traits. So who is more attractive?
First, Alma. It was mentioned at the beginning that she was just an ordinary middle-aged housewife, and her only wish was to join the Garden Club. In the process, she discovered that her husband was a serial murderer, but Rita told her that there could be no taint in the Garden Club, so she decided to cover up her husband. I never thought that when I was arguing with my husband, my neighbor heard me again, and the neighbor accidentally fell off the ladder and was killed by the pruning shears.
Alma
Originally, her husband wanted to call the police, but Alma thought there was no way to explain, so she buried the body with her husband. From here, Alma has already embarked on a road of no return. She thought she could realize her dream, but she would only go further and further along this road, which was a road of no return. The ugliness of human nature is also reflected. She wears the neighbor's haute couture suit and uses the neighbor's high-end furniture, and she becomes more and more greedy. It is undeniable that Alma was an inferior but kind-hearted person at the beginning. The incident of her husband brought her a blow, and her paranoid dream led her on a wrong path.
Alma
And then there's Rita. With Lucy Liu playing Salmonie in front, everyone likes this "wicked girl" image very much. She married an old rich man because of money, but the old man was strong and did not die as early as she thought. So Rita cheated. While cheating, she was worried about her lover cheating. She also found a private detective to follow her. During this process, due to some circumstances, the old man fell down the stairs. She thought she was over, but she welcomed the old man's young daughter, and the two began a life of fighting wits and courage.
Rita
Rita is a woman who puts her love for money and greed for pleasure on the bright side. She is proud and confident, and she will argue with her friends whether the age difference will be a problem in choosing a mate. Although such a woman has entered middle age, she is already very attractive. But this kind of charm is not the same as Salmony, if she fails to get the old man's inheritance, she will be beaten back to her original shape immediately, so she seems to be full of pride, but it is just a paper tiger.
Rita
At present, the most complete character should be Alma's daughter Xiao Di. When she first started dating Scooter, she didn't know that Scooter was Rita's lover. Sometimes she was moved by Scooter's sweet words, and sometimes she was sober. Don't make promises that you simply can't keep, she told Scooter. But in fact, she was also brought up by the people around her, because she was fat and not the kind of beauty in everyone's mind. Her mother told her to cherish what she got. She herself said that a person like herself is not worthy of falling in love with a handsome guy like Scooter.
Xiao Di
But with Fern's help, Dee still saw Scooter's true face, and she finally gathered up the courage and broke up with Scooter. Xiaodi also completed her self-transformation. So when she sees Fern who is inferior, she will put herself in his shoes to comfort Fern. The two of them should be the people who can recognize themselves the most in the whole play.