After 10 years of chasing dramas, we must say goodbye.
After "Broken Sisters" and "The Big Bang Theory", "Modern Family" will say goodbye to us.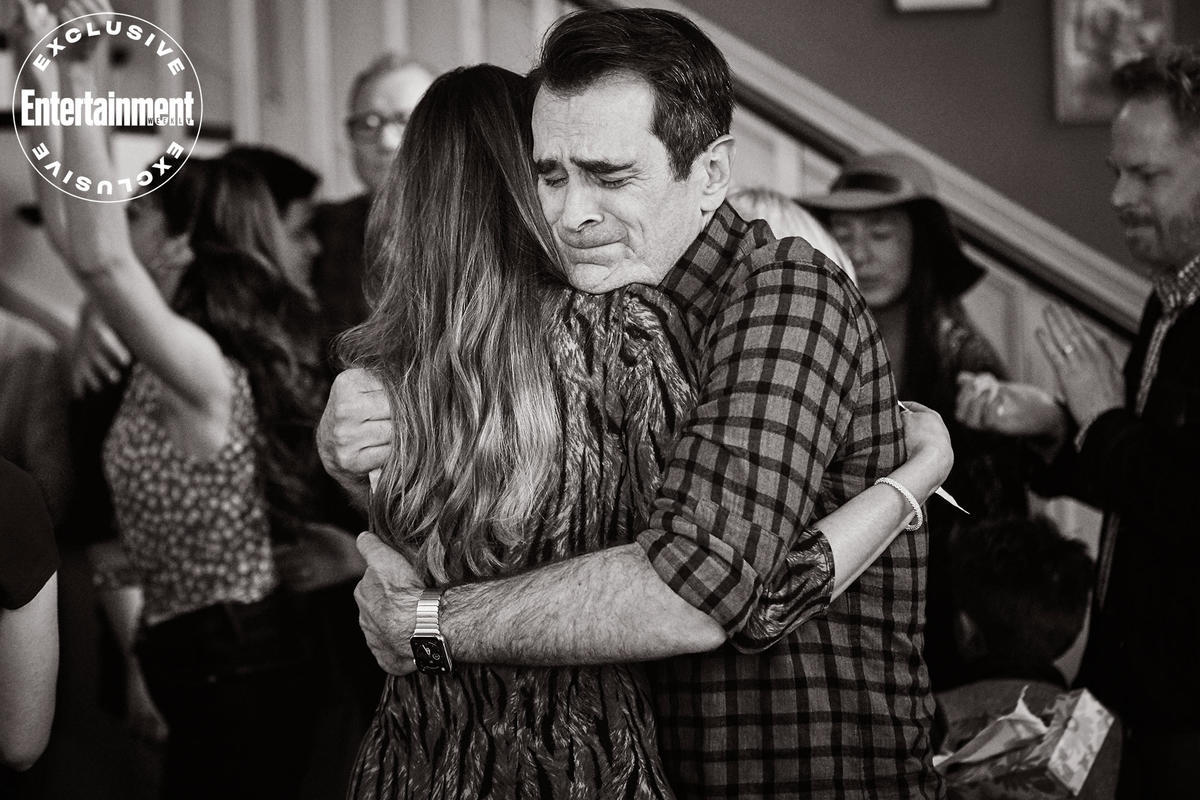 "Modern Family" Season 11 A total of 18 episodes | single episode 21 minutes
Since 2009, "Modern Family" has been updated at a rate of one season a year, and it has now reached its eleventh season. The eleventh and final season of Modern Family. I grew up with "Modern Family", but I couldn't grow old with it, so I could only wave goodbye halfway through tears.
"Modern Family" is really a clear stream in the American drama industry. It is rare that audiences and major awards love it for ten minutes. Since its launch in 2009, the show has been nominated for the Golden Globe Award for Best Comedy Drama for five consecutive years, as well as the Golden Globe Award and the Emmy Award for ten consecutive years, and various awards have been soft.
The fans and friends who follow this drama are long-term and loyal, and it is rare to hear that there are dramas abandoned in the middle. Many fans see it as the first American comedy, a textbook family drama, funny and full of educational significance, this family is our "American distant relatives", the strangers we know best. The family of "Modern Family" is also true, the story is true and warm, like living with us. The thought is avant-garde and delicate, conveying the most positive energy spirit. I would like to call it a life companion drama, with the preciousness to accompany us for a long time in our daily life.
"Modern Family" records a middle-class American family, using pseudo-documentary filming techniques, and the story is about the Pretchett family.
This family includes three small families.
The most normal American family of five:
A couple with three children. Mom Claire, a paranoid, a little neurotic, loves to be the first, and is not satisfied with being a housewife. Father Phil, a professional real estate manager, once had a dream of being a magician. He is weak and kind, full of imagination, and always wants to win the love of his father-in-law. Their eldest daughter, Hailey, is unbelievably beautiful, but her IQ is very worrying.
The second daughter, Alex, is not as good-looking as her elder sister, which sometimes makes her jealous, but her IQ is the highest in the family. A character with a high level of learning, at a young age but already knows how to make plans for his own life. Youngest son, Luke. Cute and cute, just like the childhood version of Phil.
Forgotten Love International Family:
Claire's father, Jay, has a tough personality, a successful career, and a bumper love harvest. Although he is over half a hundred years old, he still married his second wife, Gloria, who is far from his own age. Gloria, with a sexy body and a carefree personality, comes from an exotic Colombia, speaks exotic English every day, and brings a little boy Manny. As for chubby smashing Manny, precocious.
Special gay families:
Claire's younger brother, Jay's son, Mitchell, a lawyer by profession, has a rational and forbearing personality. Father Jay is an out-and-out straight man, and Mitchell is gay. The different identities of the two have caused a long-term estrangement in the father-son relationship. Mitchell's partner, Cameron, is a warm-hearted, motherly-loving housekeeper. The two also adopted an Asian daughter named Lily, both of whom were exhausted as first-time fathers.
These three small families make up a big family. This family is sincere, warm, relaxed, joyful, funny, and loving. It can keep you entertained all day long.
There is also a lot of love outside the show. All the actors have made an agreement since the first season that they will not compete for the title of the protagonist of the series. Everyone is a supporting role.
There are so many characters in "Modern Family" that if you're just getting started and you can't sort out the sidelines, you may find it confusing.
However, once you stick to the first three episodes and enter the plot, you will feel unstoppable.
The eleventh season, which has just returned, has already aired for two episodes, and all the characters and relationships will come to an end in this season, and many milestone events will take place.