"Interstellar" has a very interesting setting: the protagonists spend an hour on an alien planet, which is equivalent to seven years on Earth. The asymmetry of time has broken the common sense of the audience, and it has also become an important reason to promote the relationship between the plot and the characters. This is a fantasy plot that only exists in science fiction movies.
Two months ago, a suspense film called "Old" was launched abroad. It played the same trick of "time asymmetry", but this time the location was not in outer space, but on a holiday island. on the beach.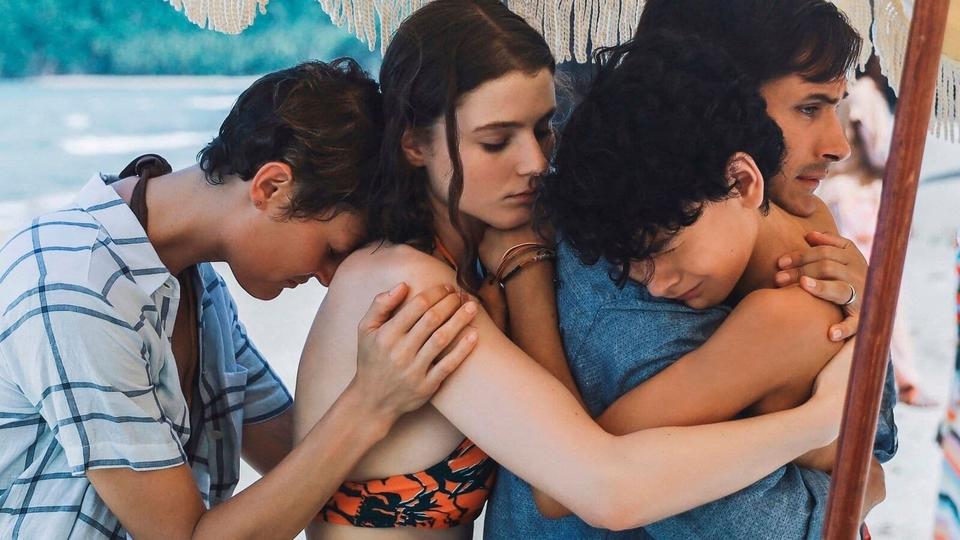 Several unknown families listened to the Amway of the resort staff and were led to a so-called private beach for free activities. A floating female corpse puts an end to their perfect vacation. Sickness and death came one after another to this group of tourists, and what was even more terrifying was that everyone was rapidly getting older.
The female corpse just discovered has become a pile of bones; a girl who has just turned six years old has entered puberty inadvertently; every few shots, adults will have a little more wrinkles and gray hair.
Time flies too fast here. One hour on this beach is equivalent to two years in the outside world. If you stay for a whole day, it will be fifty years of your life. Without a signal, there is no way to escape, and the tourists can only watch in despair as they age a little bit and trot toward death.
The movie's interpretation of aging is quite wonderful. In addition to the visual effects created by makeup and changing actors, it also designed many intriguing plots.
Young boys and girls go through puberty, taste the forbidden fruit, become pregnant, give birth and witness the death of their own flesh in just a few hours. "Time flies so fast, the baby can't live at all." The newborn died prematurely in the swaddle before being taken care of by adults.
Couples who were about to divorce because their wives cheated, but forgave each other in their old age, embraced and smiled in the face of the sea, and went to the end of their lives together. When a lifetime is condensed into one day, and when night comes, there is no hatred that cannot be put down.
Everyone is afraid of aging and yearns for eternal youth. In an extreme form, "Aging" infinitely magnifies the instinctive fear of aging. I like this idea very much. Although the film has some loopholes in logic and plot, it will not be too dramatic when viewed from the perspective of a suspense film rather than a sci-fi film.
How to face old age calmly, to face birth, old age, sickness and death is a lifelong learning. Perhaps the reactions of several characters in the movie can give you some inspiration.
The current Douban score of 6.3 is obviously underestimated.