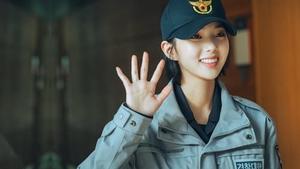 《Rookie Cops》
Come and catch up with Disney's fairy tale-style Korean dramas in early spring! "You and My Police Classroom" is Disney+'s first original Korean drama, the passionate youth romance of police college freshmen, not only has a lovely style of light and lively, bright colors, but also fresh young faces, with a strong sense of youth! The way of life of young people is different, the nympho woman becomes a rookie policeman in order to chase the male god!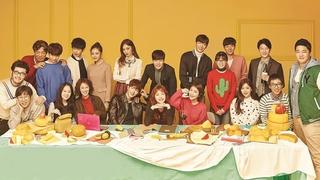 《 Cheese In The Trap》
The love between a cute female college student and a tall, rich and handsome black-bellied senior! Park Hae Jin appropriately presents an image of his first love with just the right degree of sensuality. He has a face that looks like a good student in idol drama characters. Straight men feel blessed, mysterious and sadistic, and the heroine is timid and shy. The academic bullies lost their IQ and were drunk and dizzy. On campus, this was the beginning of what a beautiful first love.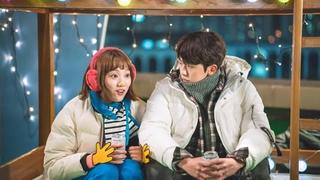 《Weightlifting Fairy》
In the play, the male protagonist, played by Nam Joo Hyuk, Jung Junhyung, was a talented person who ran backwards in the school sports meeting when he was a child. The female protagonist, Kim Bok-joo, is a weightlifter in the Sports University. The two started a love-at-first-sight drama on campus! Boyfriends don't have to be domineering to be cute. Come and see Nam Joo Hyuk, look at the weightlifting fairy Kim Bok Joo, and tell you that your boyfriend is rascal and coquette, and he will also fascinate you.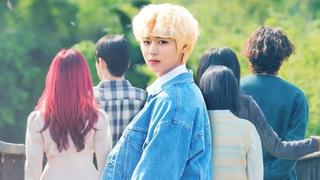 《Blue Spring From A Distance》
This drama mainly tells the story of three people who were hurt by their original family and healed each other by meeting real friends in college! The second male lead in the show is really heartbreaking. There is simply a microcosm of every person who has been hammered by life. The heroine slowly healed Lu Jun in her daily life. And the male protagonist Lu Jun cured the inferiority complex of the female protagonist in his own way, making the female protagonist slowly become a popular person. The sea and the waves, gentle and gentle, fortunate and unfortunate have an end!