《Venom 2》
The alien symbiote "Venom" and the host Eddie, the "best partners", meet the deadly villain "Kaneci", and the fateful battle between superheroes and evil villains is about to begin. Compared with the black venom, the blood-red slaughter feels quite cool, and the plot of Cletus biting Eddie is also super scary, Avangeful serial killer Cletus Kasady took Eddie Brock's symbiote and create new enemy, Carnage. Click here to watch now!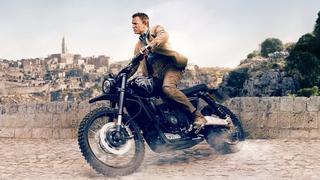 《007: No Time to Die》
In this "007: No Time to Die", Daniel Craig, who has accompanied us for more than ten years, officially called the curtain call and bid farewell to this legendary action character in film history. If you keep chasing the Daniel 007 version, you will once again experience in the film Daniel's softest emotional bond in the entire series, being threatened and challenged again, and the final Bond's choice and ending are really sad and touching!The final appearance of Daniel Craig in 007 series as James Bond! Be sure to not miss this one, click here to watch!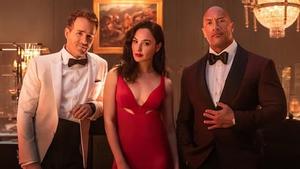 《Red Notice》
"The Rock" Dwayne Johnson, "Wonder Woman" Gal Gadot, "Deadpool" Ryan Reynolds, the new film "Red Notice" featuring three Hollywood first-line movie stars! The FBI agent was framed and forced to cooperate with two "ya thieves" to explore the story of stealing treasures. The film is full of all kinds of thrilling scenes and high value, as well as essential gags.Dwayne Jhonson has to catch two most wanted criminals Ryan Renolds and Gal Gadot, this one you sure cannot miss! Click here to watch!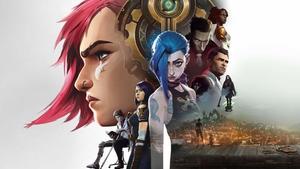 《 Arcane: League of Legends》
Wei, who lives in the bottom city, and her sister, Bakuba, went to Picheng to steal a family's house. The mysterious blue crystal caused the explosion of the building and casualties. Wei and Bang Bang had a estrangement, and his sister fell into Hilco's arms, and the sisters separated from then on. In the subsequent plot, Picheng has undergone technological changes, and the sisters reunited but turned thousands of times.The story of how Jinx grew up to be a hero in the middle of the battle between Piltover and Zaun and was dumped by his brother Vi. Watch now!