1.In Between Seasons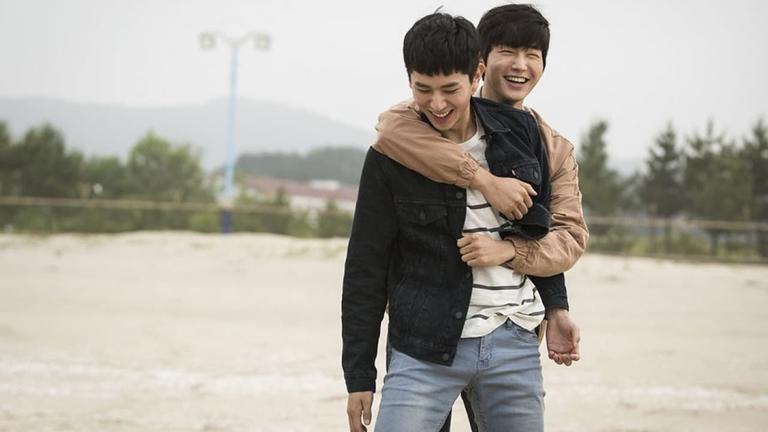 How does a mother deal with the problem that her son is gay? The film challenges Korean taboo topics.
An ordinary middle-aged mother suddenly suffered a series of blows: her son Soo Hyun was in a vegetative state after a car accident, and then she divorced her husband. In the process of taking care of her son, she discovered that Soo Hyun and Yong Jun, who had an accident with him, were in a homosexual relationship! It stands to reason that mother and Yongjun should be on the same page. However, before Soo Hyun's accident, Soo Hyun's mother liked this polite and sensible Yong Jun very much. Until the accident happened, Soo-hyun's mother took care of Soo-hyun and isolated Yong-joon for a while, but Yong-joon did not hesitate to sell himself to find her and help her tirelessly. At first, it was probably because of his love and guilt for Soo-hyun; after that, he developed a relationship with Soo-hyun's mother. Soo Hyun's mother got to know her son better through Yong Jun—it turned out that she didn't know Soo Hyun so much before; Yong Jun only felt the warmth of the family through Soo Hyun's mother—which was lacking since childhood.
2.Rage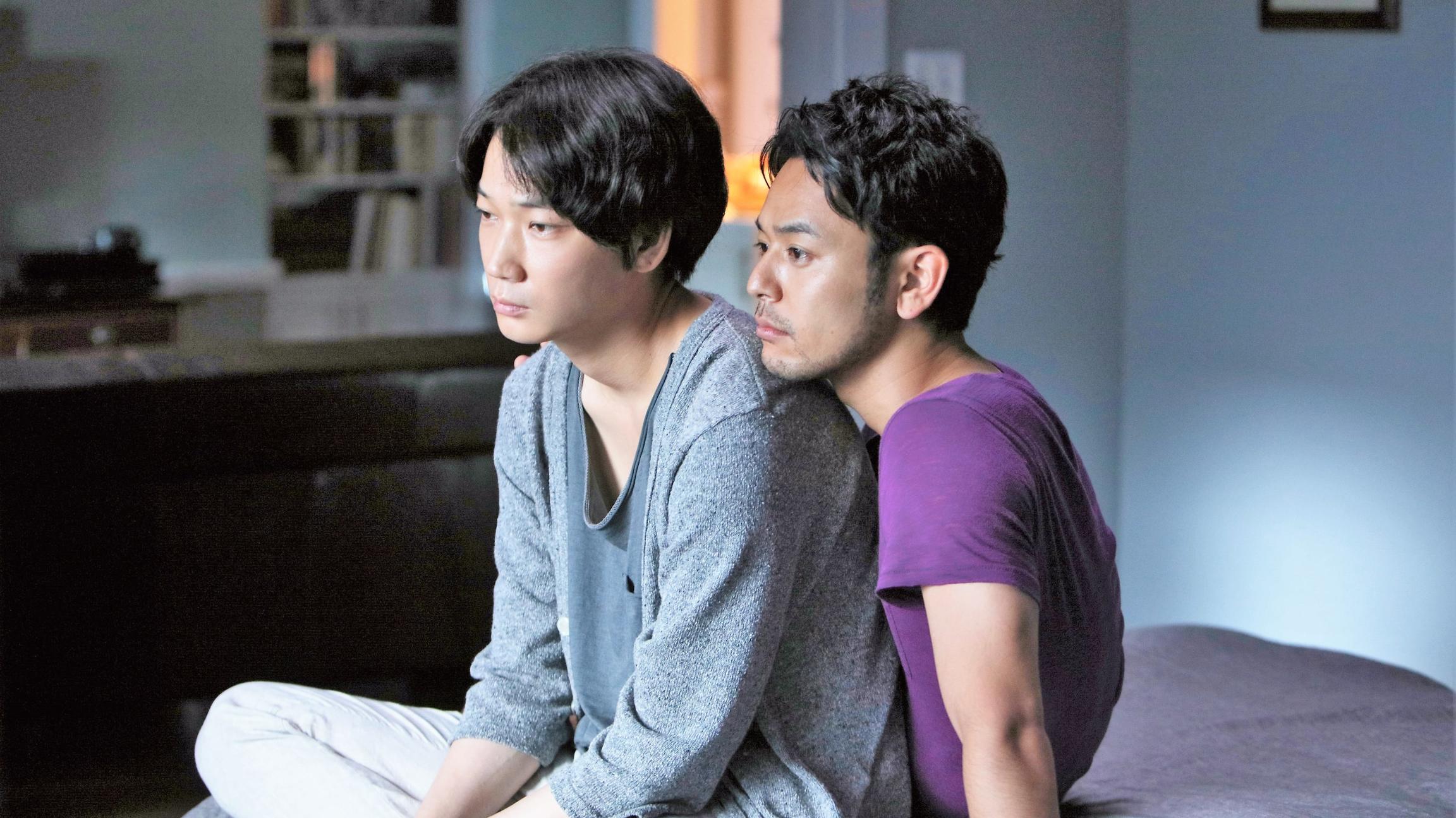 If you don't see the end of this movie, you will never guess the murderer!
The film tells the story of a couple in Tokyo who were brutally murdered, and the killer left after writing a big "anger" on the bathroom door. The police have been unable to determine the appearance of the murderer, and can only infer the approximate appearance of the murderer. At the same time, the three lines of the three men began to unfold. Suspect No. 1 was picked up by the fun-loving Yuma in a gay venue. Naoto was reticent and kept silent about his life experience. And Yuma has a seriously ill mother, and Naoto often helps to take care of his mother until her mother's death. Suspect No. 2 Zhe is also a young man working as a part-time worker in a seaside town. He meets Xiao Ai who has run away from home and feels depraved. He has heard the rumors in the town and knows what happened to Xiao Ai, but he doesn't mind. After being with Xiao Ai, Xiao Ai's father made a guarantee and let them rent a room. But he was always worried about Zheya, maybe because he thought how could a normal person accept his daughter's past, so he found a person who wrote a letter of recommendation for Zheya, and found that this person was not Zheya at all, but called another name. The suspect No. 3 backpacker Tanaka, with a beard, lived on a desert island for three or four days. He met Koizumi who was brought to the desert island by his classmates to play. He hoped that Koizumi would not tell others to see him here. Koizumi likes this uncle who looks a bit sloppy. He even tells his uncle that he grew up in a single-parent family and his mother's private life is chaotic. After getting drunk once, Koizumi was defiled by the U.S. military in Okinawa, and his classmate Tatsuya I saw it but didn't dare to go forward because of fear... Among the 3 people, one of them is the murderer. Who do you think this person is?
3.Undulant Fever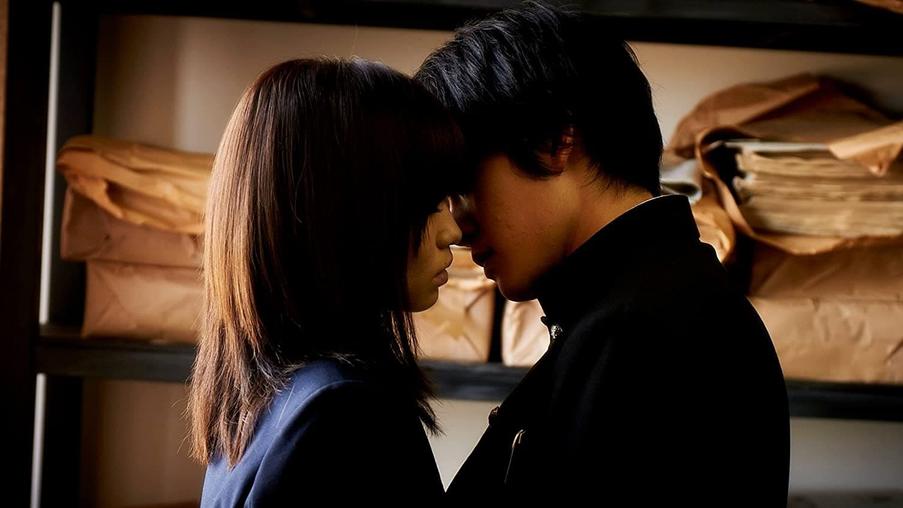 The girl had a crush on the senior and was willing to sacrifice everything for him, but the senior abandoned her ruthlessly!
Emiko was reading the newspaper in the club that day, but she was suddenly kissed by the senior Takano Hiro, who she had a crush on for a long time. Then Takanoyo told Emiko that she just wanted to experience the feeling of kissing and didn't really like her, but Emiko began to appear frequently in places where Koyayo would appear, put down all her reserved seduction and met Koyayo's needs. Only in this way can Emiko feel that she is needed by Takano Yoko, and can have emotional comfort. Soon Emiko became pregnant, but Takano Yang not only asked Emiko to have an abortion, but also went to work in Tokyo, just to get rid of Emiko's entanglement, Emiko wrote many letters to Takano Yang. I hope I can get Hiro Takano's consent to go to Tokyo to find him, but these letters were seen by Emiko's mother before they were sent, and the mother scolded her daughter for being shameless and degrading for such explicit words in Emiko's letter. So there was a big conflict between mother and daughter.
4.A Courtesan With Flowered Skin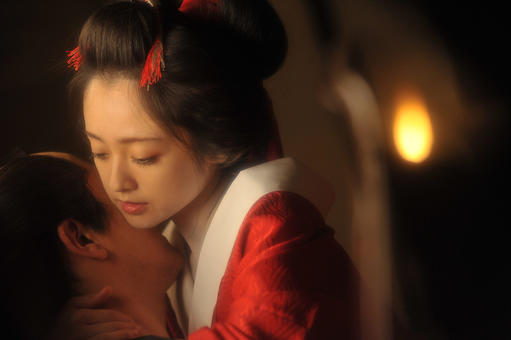 This woman is very special. As long as her body heats up, cherry blossoms will bloom on her snow-white skin.
Her name is Asagiri, a prostitute from the Edo period in Japan. Before meeting Banjiro, Asagiri was a wandering girl who didn't eat fireworks. She faces all kinds of men every day, and she is already numb. She accompanies the smiling face all day long, but she hates the pain deeply in her heart. Because she believes that a man's affection for a woman is just for fun. When her sister Hachitsu received a man's courtship letter, she scoffed and reprimanded. A major sacrificial event changed the trajectory of Asagiri's life. Because of carelessness, Asagiri fell. Banjiro came to Asagiri intimately, picked her up, settled down to the side of the road and sat down. He ran back into the crowd by himself to find the lost geta for Asagiri. After putting on the clogs for Asagiri, he gently treated the wound on her hand. Asagiri didn't dare to look directly at Hanjiro, so he could only laugh at himself embarrassedly and meanly. Because I am a prostitute, I am not even qualified to love. The two came to the cabin, and their suppressed feelings for each other could no longer be suppressed.